How's your Monday? Although the Golden Week Holiday is over, TORICO is still in a festive mood!
Today is the sixth day of Kusabi Keri Exhibition. Phew, I'm trying my best to keep calm while writing this report but I actually can't.. because this is probably the best exhibition TORICO ever has!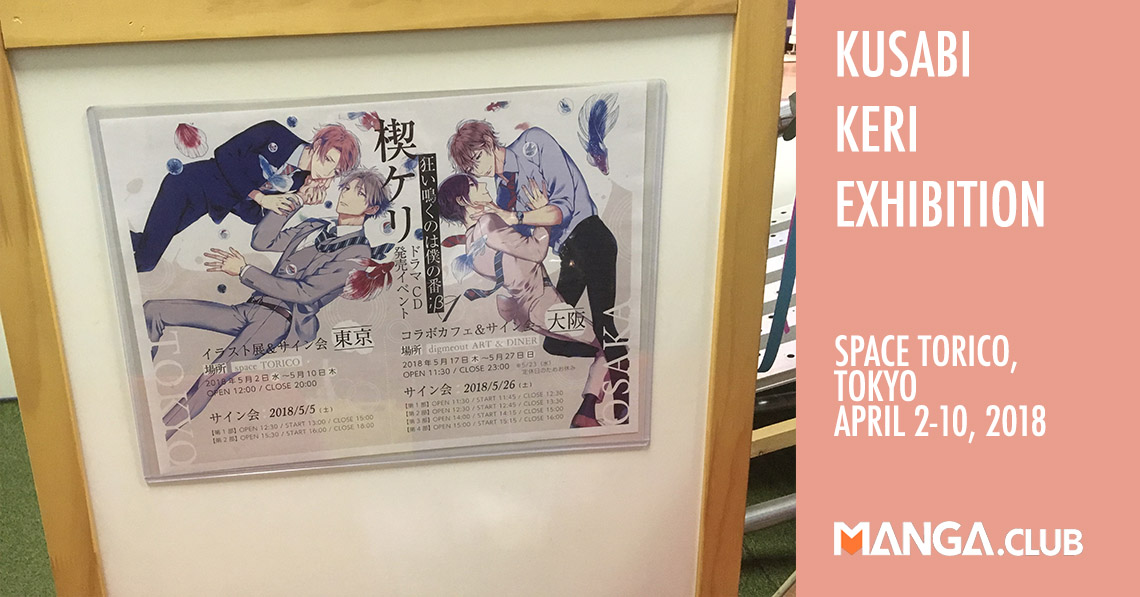 For those who are into Omegaverse will certainly know Kusabi Keri! She is one of the rising stars in BL manga scene that are known for her Erotic angst plot and attractive couples. Her best-known manga is probably
Kurui Naku no Ha Boku no Ban
. It is an Omegaverse-theme BL set in elite corporation full of Alphas, a place that is certainly not safe for Omega. The manga portrays two main couples. The first one is the couple of
Karasuma Miyabi
, an elite Omega that uses his body to protect his position in the industry, and
Takaba Keisuke
, an alpha newcomer that can't leave his boss alone. While the second is the couple of
Sasabe Sumito
, a new Omega employee that has the ambition to reach the top but could not bear the idea to use his body, and
Utou
, the beta that has been helping Karasuma before Takaba comes. Their relationships are very complicated and deep, but at the same time also sexy and unbearable… The portrayal of the characters in imagined-omegaverse also very on-point and easy to understand even for the omegaverse newbie. And since the series has new DRAMA CD, we're holding exhibition and book signing event to commemorate that!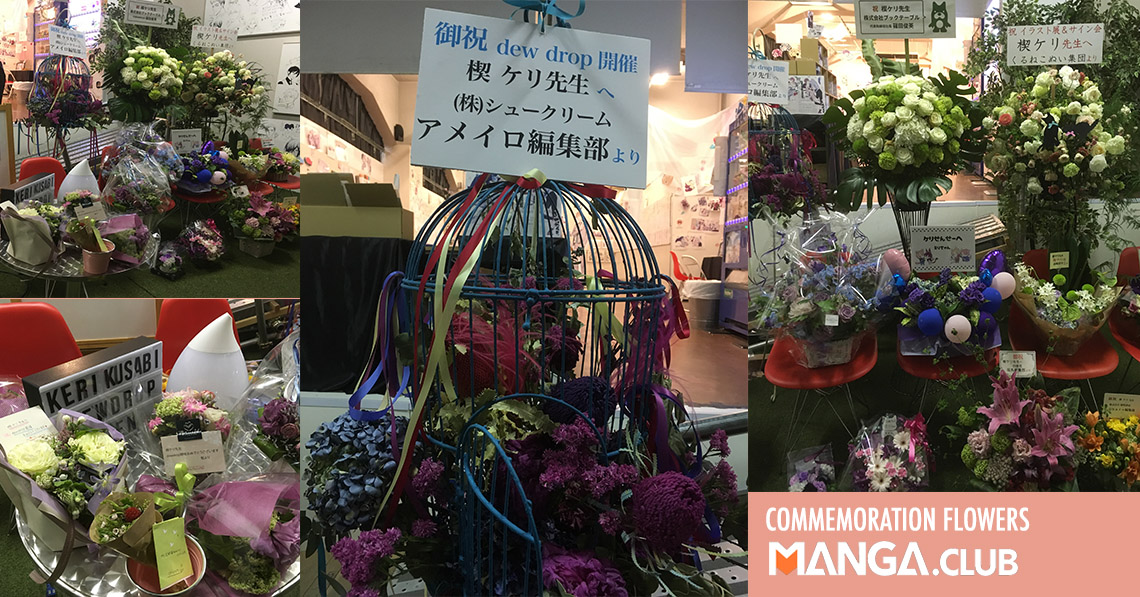 Look at this amount of flowers and how creative it is… What a lovely bird cage:") She is really so loved by many people, right?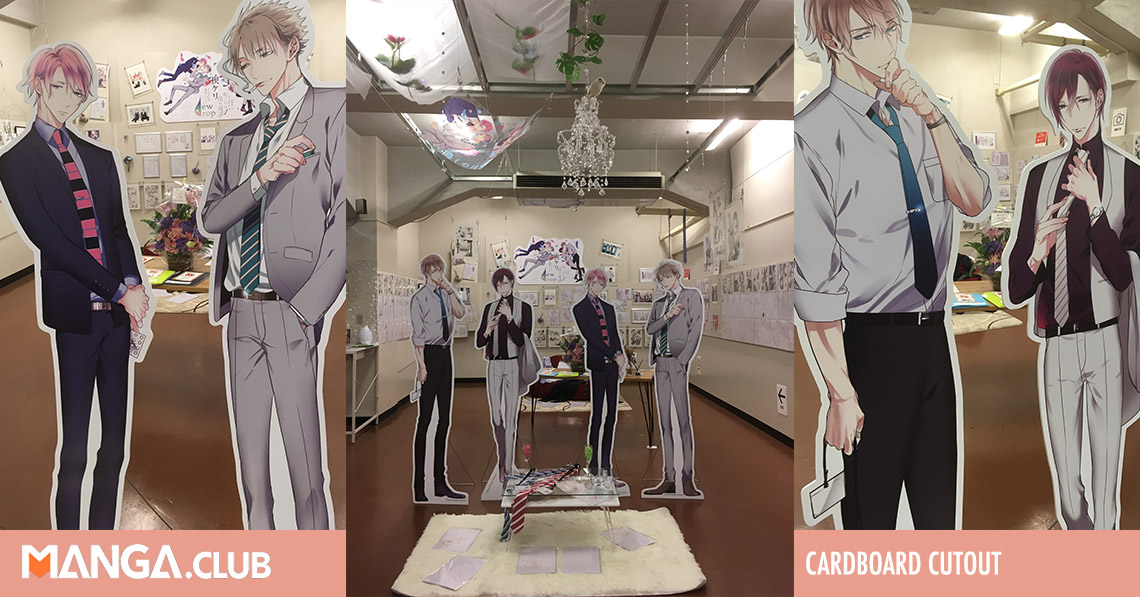 The center decoration is the best sight, indeed. I think seeing this magically turns my skin clearer and put my life in order. What a bless.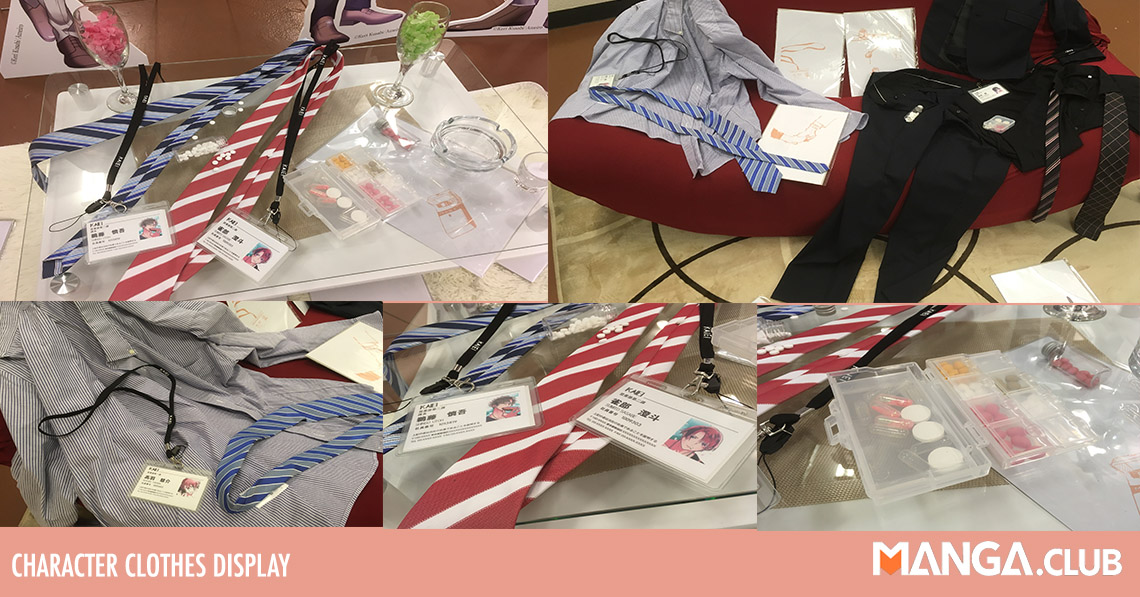 I lost myself in these clothes display— Okay boys you're all adults and need to clean up your rooms- But thank you. This is our life support /ahem. But seriously, the nametag? The pills? I feel like a thief accidentally entering these couples houses when they are-- together somewhere. I'm going crazy here,
Manga10
staffs, you are the best! This is more real than VR, hehe. By the way they have a lot of aromatherapy machine in the rooms which letting out our lovely character's scent. When I took this, it was Takaba's scent. Grape Hyacinth flower that is indeed suitable for mild ikemen.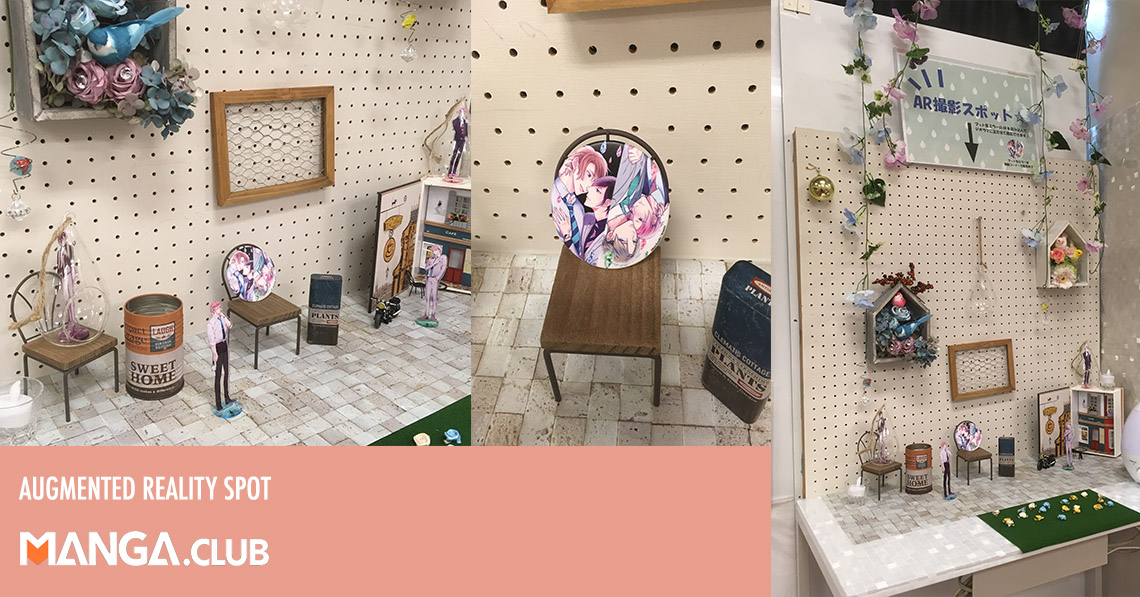 And this one is the legendary AR (augmented reality) mirror. So if you buy this mirror and install AR application, you will get a camera stamp of the couple on your phone that you can use anywhere! So you can stroll through the human scramble in Shibuya or Shinjuku-gyoen park and take date photos for them! ;")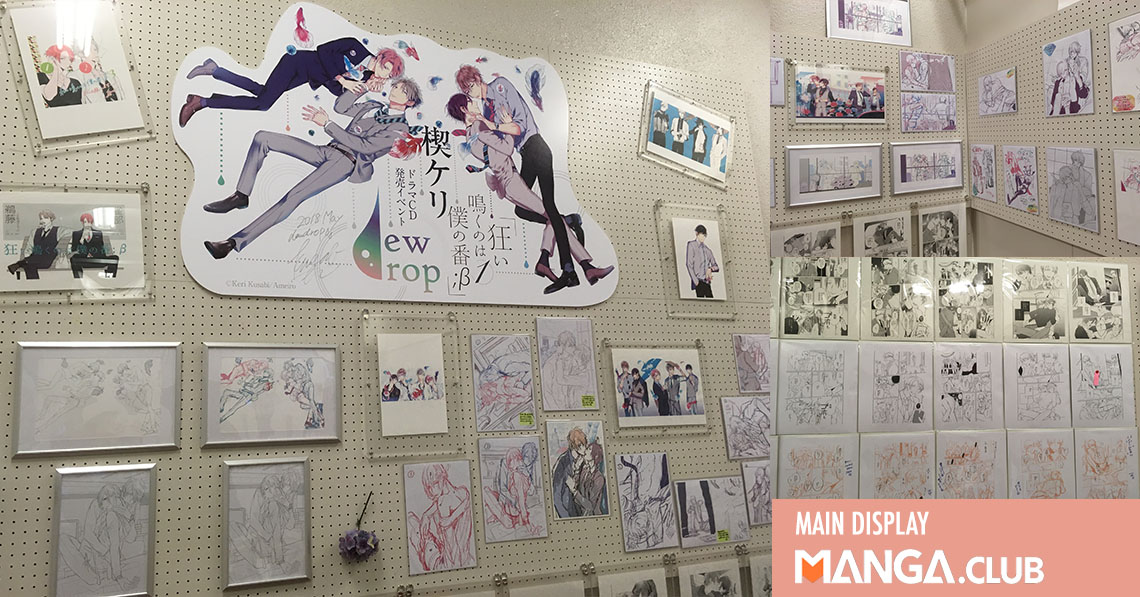 This is the main display for the sketch, character sheet, and illustrations. It was a paradise. I mean, her art is such a blessing for BL citizen.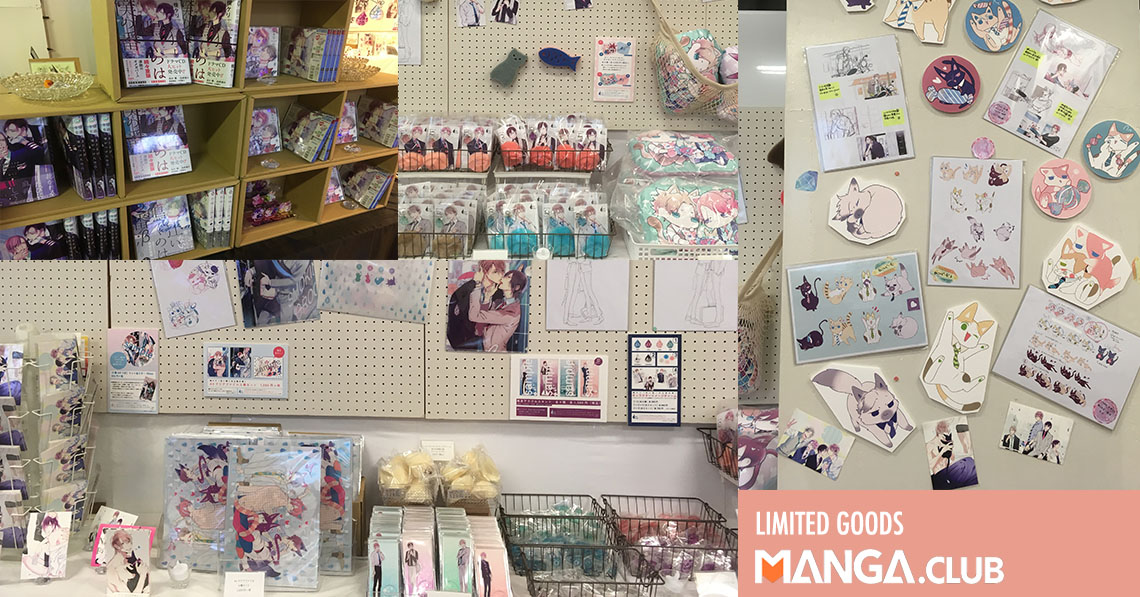 AND HERE'S THE GOODS LINE UP. THESE AMOUNT OF CREATIVITY IS OVER THE TOP. Total satisfaction for every fan. And you probably won't see this much love and appreciation for Kusabi Keri other than in Torico.
Next exhibition is Yamamoto Kotetsuko's (May 12-20)! She is also a long-time superstar in modern BL manga scene.
While waiting for the next report, you can enjoy our newest manga this week: Stories from the Shopping District and ARK that we already introduced in the last volume. The more you read in manga.CLUB, the more you can contribute to the industry!
Cheers,
Merry!
Share on Twitter
Share on Facebook
Recent Posts
Archive
2020
2019
2018
Categories
Tags
Authors
Feeds
RSS
/
Atom