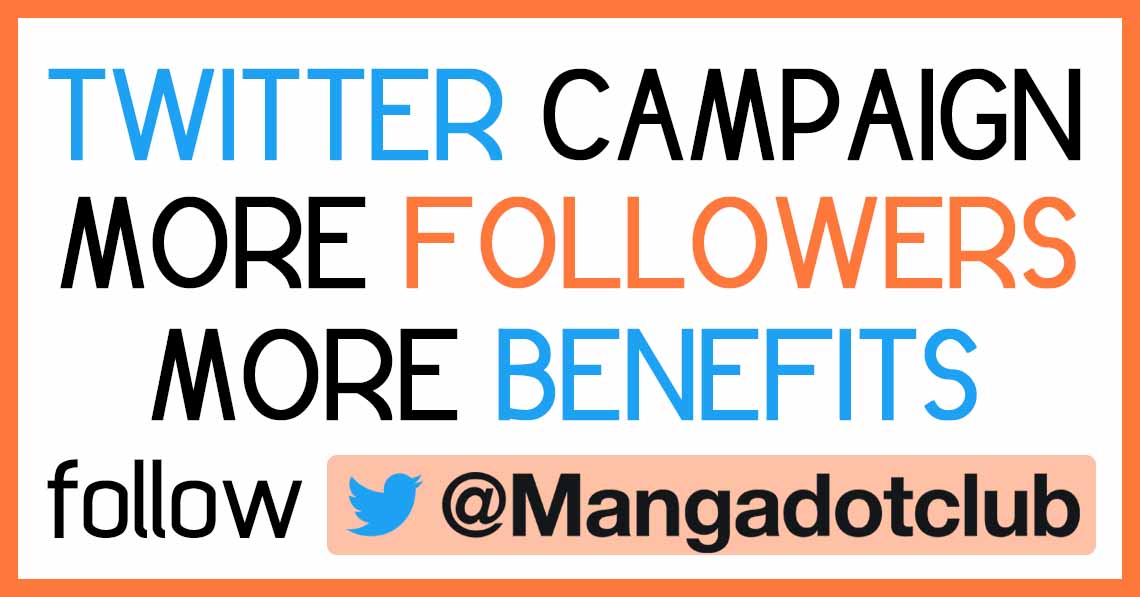 Hi Members,
We hope you all are enjoying MANGA.CLUB!
Do you know that we also active on
Twitter
?
Every day we tweet about the newest and hottest manga from our website and also the most awaited limited-time campaign!
As an official manga website, we still have many things to work on, and one of them is our connection with the users. Therefore, talking in social media might help to shorten the gap between you, the readers, and us! You can ask us about your favorite titles, joining our regular polling, or following our updates on new manga event and service in Japan!
Therefore, to make it more festive, we are holding a Twitter Campaign which means that the more followers we have on Twitter, the more benefits that you can get!

500 Followers
1000 Followers
1500 Followers
2000 Followers

More to come…

Don't forget to retweet and share about @Mangadotclub so you can get more benefits faster!