Hello, members!
How was your weekend?
Ours was kinda busy with the preparation of new exhibition.
Yes, this time we hold a special exhibition of Yamamoto Kotetsuko, a popular mangaka that has been producing many series in the last decade!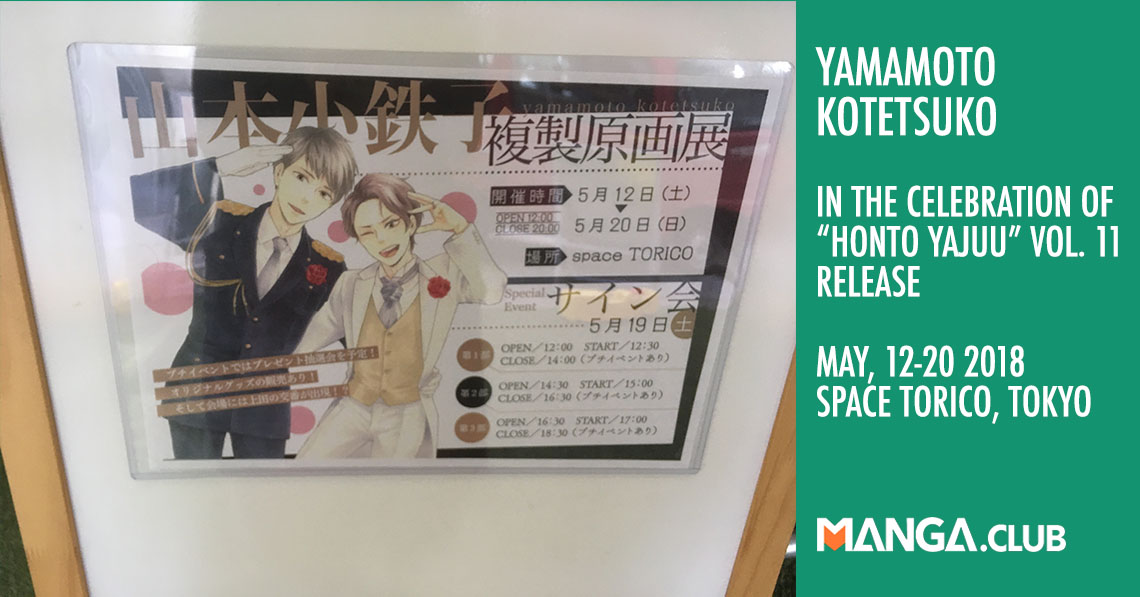 One of her masterpieces is Honto Yajuu (Like a Beast) that has been serialized for 10 years. Last week the latest volume (vol.11) was finally released! Honto Yajuu is a romantic comedy story between a cool and gentle Police officer, Ueda Tomoharu and a cute but fierce Yakuza family's son, Gotouda Aki.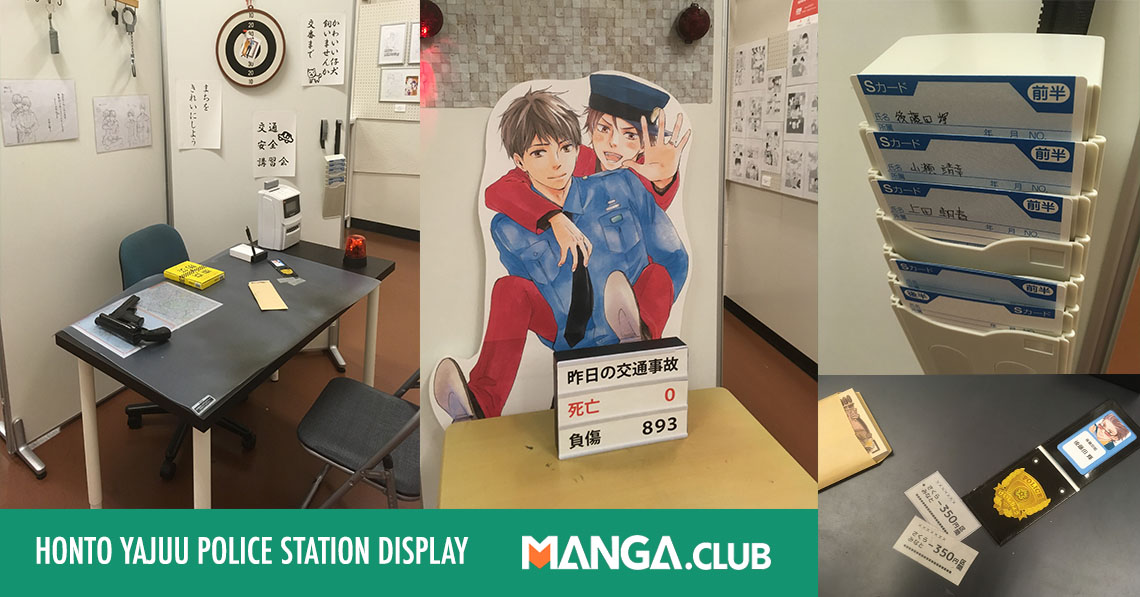 The staffs put so much efforts to make this police station display huhu. One that struck me the most is this timecard!! Ueda you probably never took a day off, huh? And also the fake gun! Even our cool superior was having fun with this stuff yesterday.
Another popular work from them is Omairi desu yo which story revolves around two brothers from Buddhist temple family that have their own clumsy romantic relationship with the shopping district's shops heirs. And this is the altar where they usually pray when visiting citizen's house. You can also get special Omikuji (Fortune paper) with character drawing! And the left picture shows where the main character usually chant sutra (Yuuji usually chants when he felt upset. While crying of course).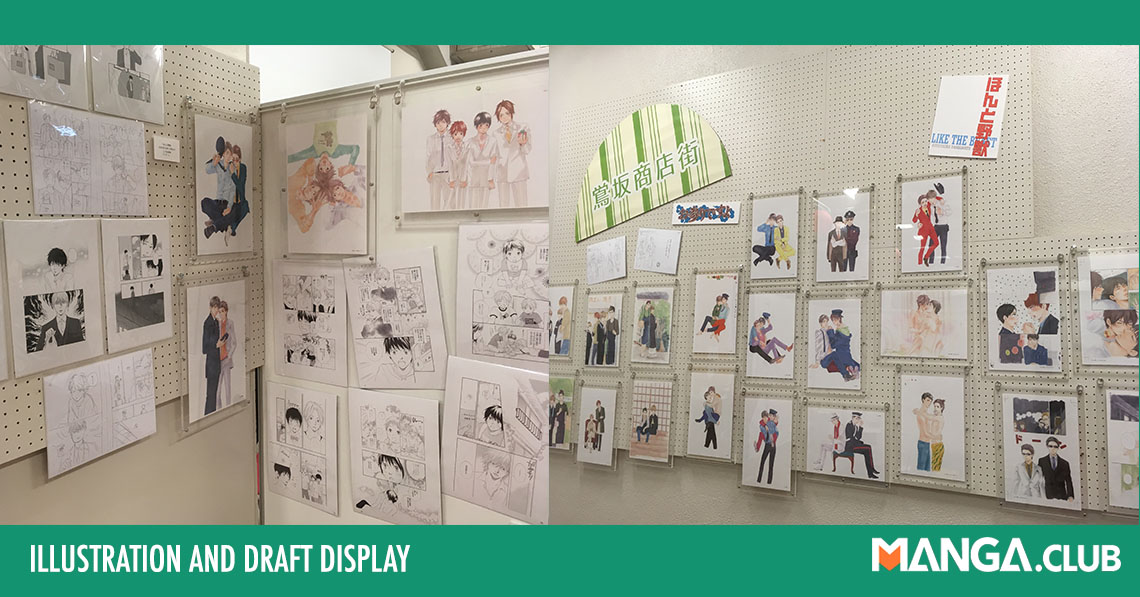 As always, the decoration and the illustration display are satisfying. You can't admire all of these in a short time. I even forgot that Yamamoto-sensei actually had many erotic illustrations due to their super cute and fluffy story, haha!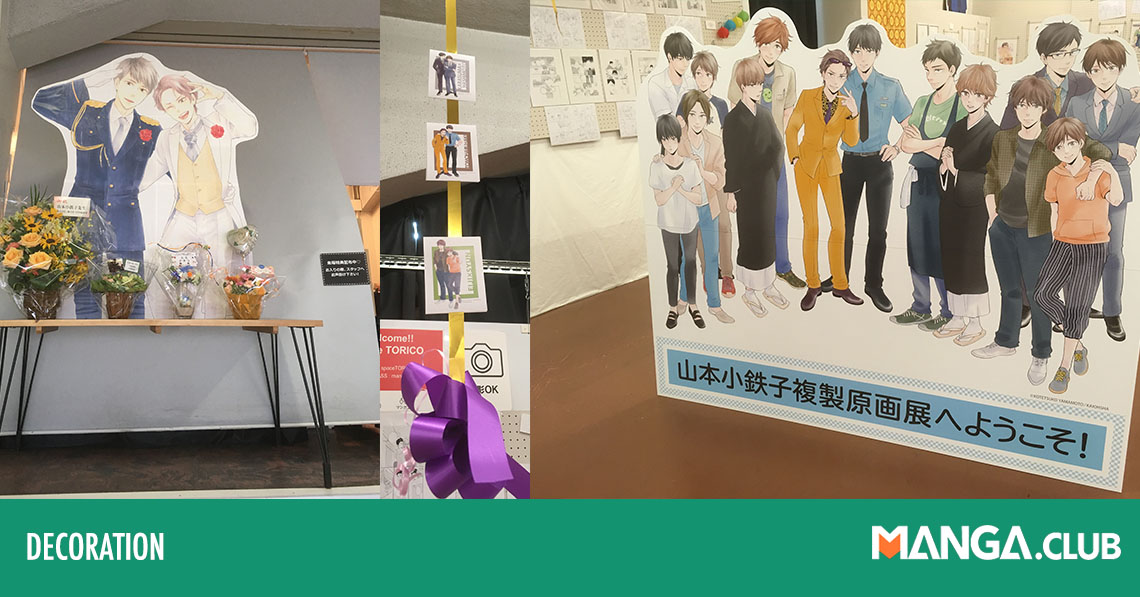 And of course, the special goods are also top-notch! One of the highlights is this towel! I mean this is the towel that Saburou, Yuuji's boyfriend has been using when working in his tofu shop!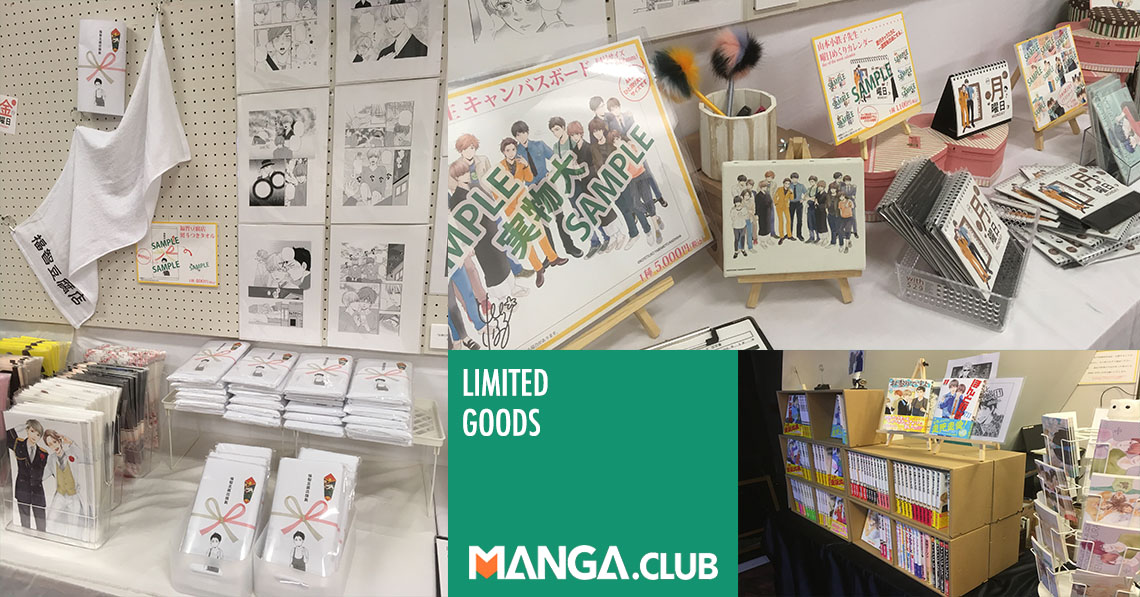 What a satisfying exhibition. I guess our staffs are becoming more skillful in presenting a great experience for manga fans!
If you happen to be in Tokyo, please visit TORICO!
And yes, next exhibition will be "Kachi COMI Bakutansai" or Kachi COMI Bursting Festival!
Kachi COMI is a new BL magazine that focuses on violence, Yankee, delinquent, yakuza story which are not very new in BL scene but quite surprising since this is a serialized magazine!
This is the end of our report!
Let's meet again in the next post! And don't forget to read our free manga! We have many new titles this week!
Cheers,
Merry (manga.club)