Dear Members!
How was your day?
Tokyo has been raining this week and the summer-like temperature last week now feels just like a fantasy..
Nevertheless, we're still excited to inform you a lot of new titles next week!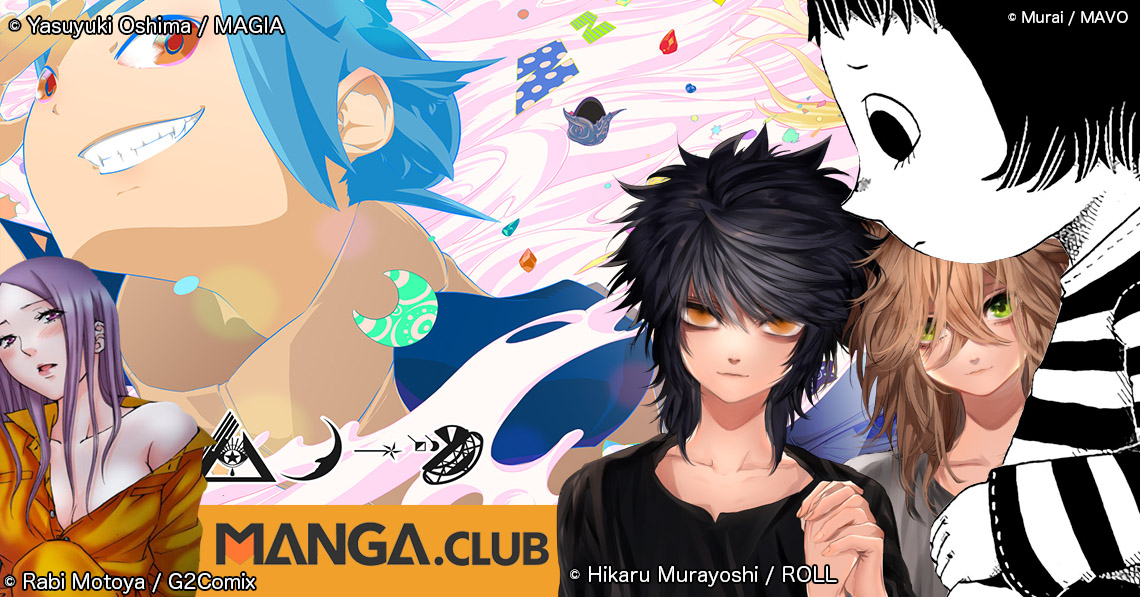 1.
Matching Our Answers - Hikaru Murayoshi
(Tuesday, May 15)
Genre: Boys Love, Angst, Friendship, Drama, Manga
Category: LUV
Rating: 13+
Summary: On that night he was driven out to the street, Ritsuya met his eternal admiration, Mayato. It was just a short meeting, but these two boys in pain finally found the best comfort on each other, sealing their bond for the years after. But, how would they survive in the world of irresponsible adults? "Matching our Answers" is a modern BL with a taste of classic unfortunate children folk tales that resolves on the idea of love and pain...
Staff Comment: 
I don't know but this series kinda reminds me of Hans Christian Andersen's Match Girl or Dickens's Oliver Twist but in contemporary Japan. It is heart-wrenching seeing these kids' struggle, but their deep bonds made me believe that they would be okay! The author's art style is also unique and
matches
with the theme. I really can't wait to see more development!
2.
Breaking Point - Rabi Motoya (
Wednesday, May 16)
Genre: Teens Love, Drama, Violence, Crime, Manga
Category: LUV
Rating: 16+
Summary: Mina, the prestigious daughter of a conglomerate chairman, finds herself the unlikely accessory to a crime that lands her in a remote island prison. Trapped in hell free of hope and human decency, will she reach her breaking point?
Staff Comment: 
I would say that this manga is not a manga that you would enjoy for fun, but for the constant drama and depressing situation. Breaking Point is longer than usual TL we have in
manga
.
club
so it has more rooms for more plot and character development.
3.
Dreamnotes - Yasuyuki Oshima (
Friday, May 18)
Genre: Shounen, Action, Adventure, Fantasy, Romance, Friendship, Manga
Category: BUZ
Rating: 10+
Summary: Excessive sleepiness never seems like letting Nattsu, the 14-years old boy has a normal dream. Every time his eyes shut, his world changes into a cloudy dimension with bizarre creatures and strange humans. What is exactly Nattsu's purpose in that world? Why does he keep getting more drowsy? Will someday our MC found out why he was called "Mr. Dreamnotes"? Indeed, Dreamnotes is your starter shounen with unique artworks and charming concept, a gem that would not disappoint.
Staff Comment: 
This one has an attractive drawing suitable for the dreamy story! You got mystery, adventure, cool battle, and awkwardly cute romance here! Full-packed shounen! Also, the main guy always feels sleepy… How more relatable this character can be? hehe.
4.
Cooking - Murai
(Saturday, May 19)
Genre: Horror, Surrealism, Slice of Life, Family, Manga
Category: CUL
Rating: 10+
Summary: Mom, I'm hungry, but I don't want anymore vegetable soup. Well, it's not like you will die if you don't eat vegetable, right?
Staff Comment: 
Cooking is your childhood nightmare that might seems laughable at first but will not allow you to forget… the unexplained fear at the end.
That's all for next week! I hope every member has their favorites in manga.club!
Don't forget to rate, comment, and review!
Always support manga.club!
Cheers,
Merry (manga.club)