2018-05-01 11:17:50
Posted by: MANGA.CLUB
Part of the world is having a holiday today! Japan has entered the Golden Week holiday, but technically it's still a working day.
Complicated, isn't it? But we're not here to confuse you. Last week, we had another exhibition to commemorate the release of Kawai Touko's newest manga
Marble
.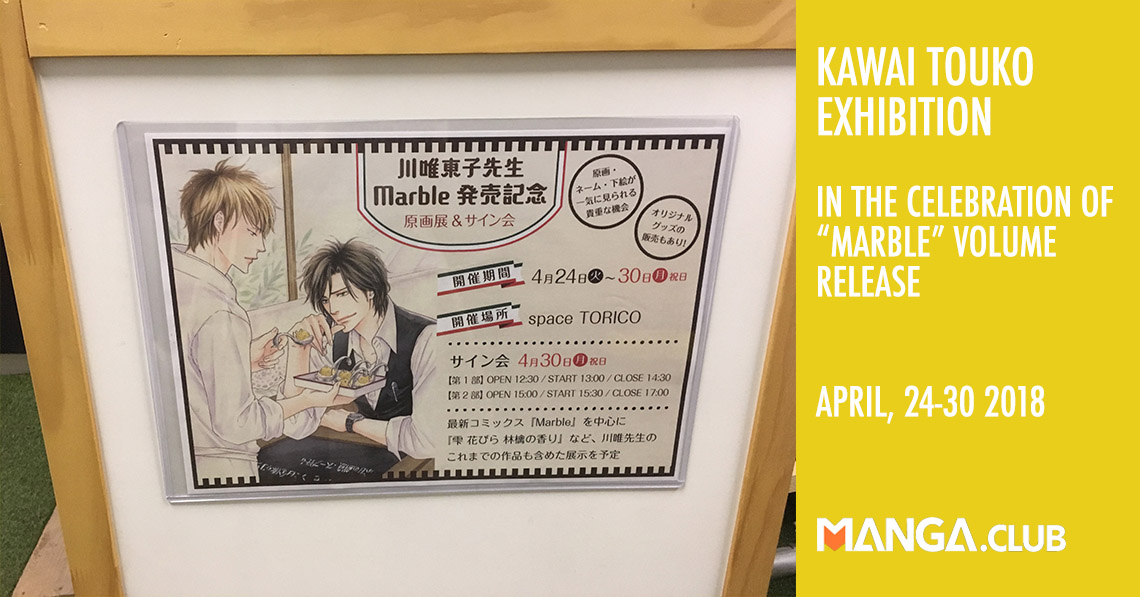 You must be familiar with her name if you're a BL fan. One of her most famous work is probably
Shizuku Hanabira Ringo no Kaori
which was run in Be-boy magazines in 2008. She was known for her skill in story-telling which appeals to the adult audiences while still maintaining the fluffy innocent soul of Boys Love.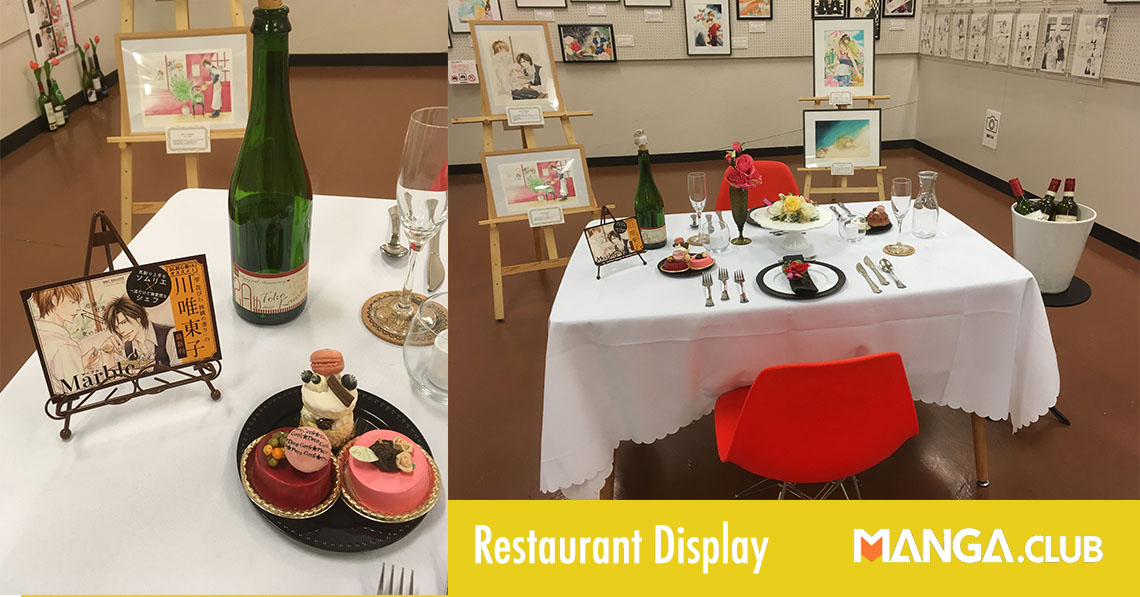 Marble
's story is set in a European restaurant. Komori, a diligent and skillful chef was the one in charge, but he is clumsy and does not possess a good social skill. That's why, without Kaji the Sommelier, they could not run the restaurant well. Slowly, Komori's trust to Kaji is probably blossoming into something more... And Kaji is probably not the best person that can properly read that.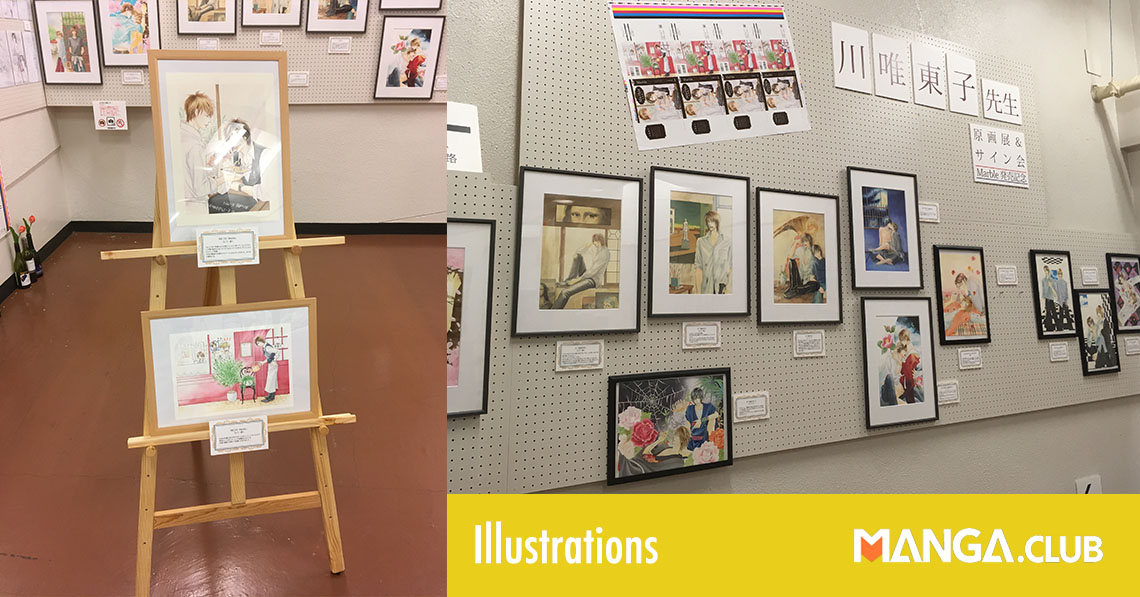 Various mangas written by Kawai Touko are also featured in the display. All her BL works are published under
Be-boy comics
. Her other works are:
Ano Kado
wo
 Magatta Tokoro, Cafe Latte Rhapsody, Cut, Keijijou
na bokura
, Kurumi no Naka, Bondz
, and many more.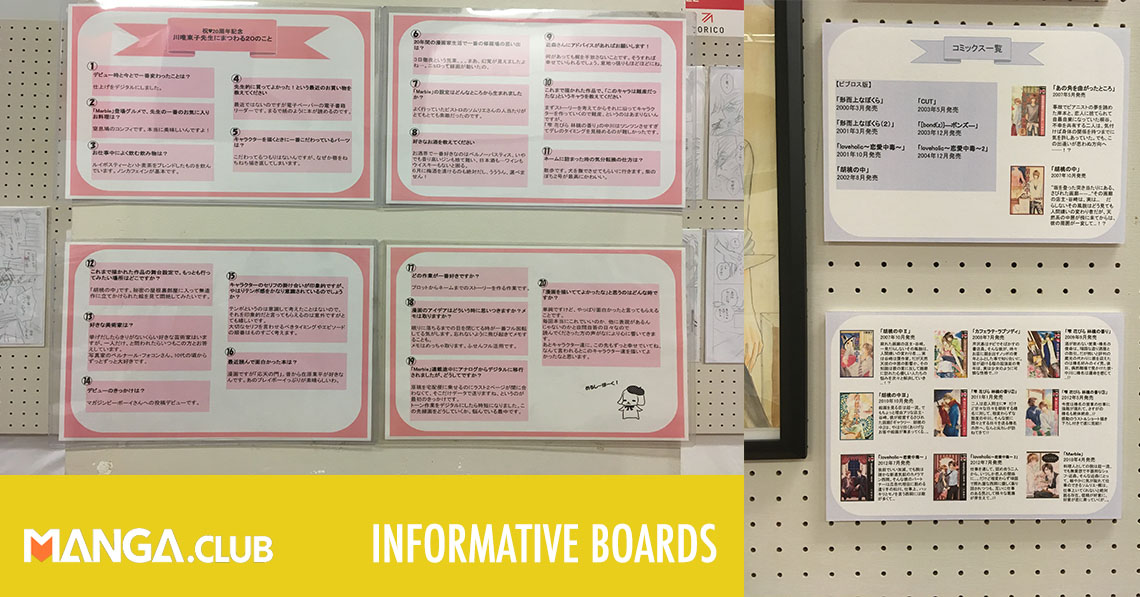 This time I found something different in TORICO exhibition, yes, the informative boards! What a blessing for knowledge-thirsty fan! The left one is a board of a Q&A with the authors, while the right one is the description of her comic so far.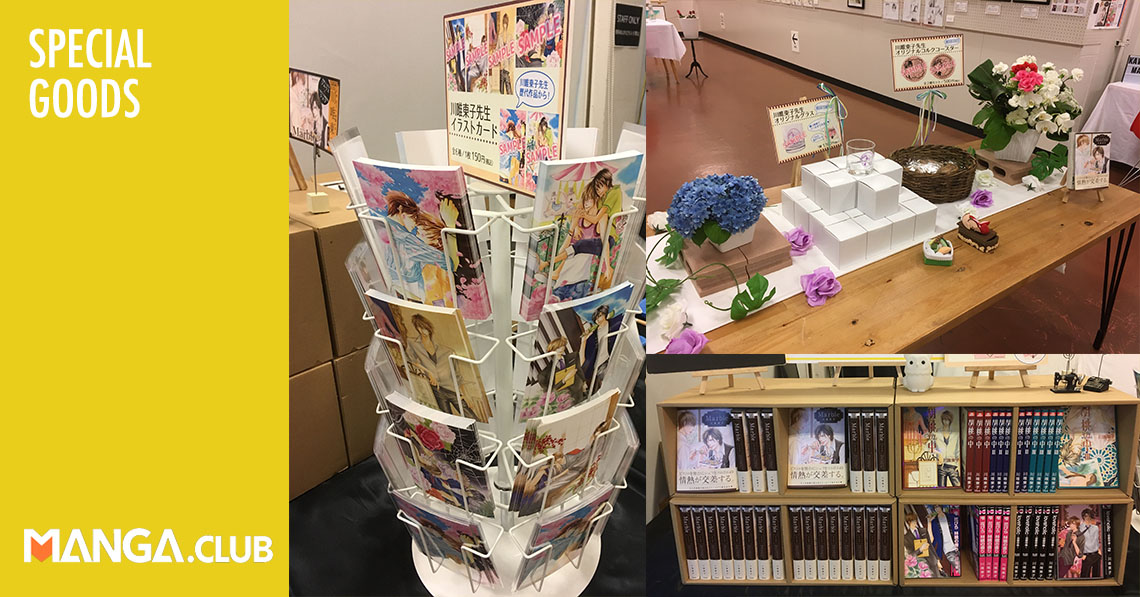 And of course, what's TORICO exhibition without our special goods? If you are lucky, sometimes the goods will also be sold in our Japanese website: 
Horin Love Books
.  
There it is! This week we have another exhibition of Kusabi Keri, the author of popular Omegaverse BL,
Kurui Naku no Ha Boku no Ban
. Next week we're going to give the report to you all! And also, start from today we're having many new releases. You can take a glimpse of the new titles in our
previous blog
. 
Don't forget to comment, rate, review, and share our mangas! Because your support is very important to keep the manga industry alive. Thank you and have a good day, members!
Cheers,
Merry
Share on Twitter
Share on Facebook
Recent Posts
Archive
2020
2019
2018
Categories
Tags
Authors
Feeds
RSS
/
Atom